I have to admit that I'm kind of shocked with how quickly this week went by. It doesn't seem like the first week in our new home should be over, but alas, we have 2 days left and then we will have spent 1 whole week in our own home. Unpacking has kept me busy so I'm sure thats why this week has flown by and molded itself into one long day and night. Yesterday was the hardest day of the week and this morning I am waking up feeling a little deflated but ready to take on friday. I'm hoping the unpacking goals I have set for myself will be met today, but being sick has caused me to slow down majorly!
Dear Friday: Thank You for Being Here! Please treat me kindly, seeing as your younger brother Thursday was really mean yesterday!
Dear November 20th: You are a day of celebration for me and SR. It was 5 years ago that my SR first asked me to be his date to his race banquet. It was the first night we held hands and the first night I finally admitted to myself that I was falling for him. You're a Wonderful Day, November 20th.
Dear Congestion: I would really like it if you packed up your gunk and left. I hate feeling like I am coughing up a lung because of all the phlegm you've stored away in my chest. Also, if my sinuses could be cleared that would also help me out! Thank You!
Dear Modi: Everyone knows that you're here on our block now so could you please stop barking every 3 minutes? Also, you need to learn to listen when I say "No" and "Get inside." I'm not asking much.
Dear Unpacking: It's been just you and me, but I think we need to step up our game with this teamwork thing. We aren't doing so well.
Dear Early Thanksgiving: I am so excited to be celebrating part 1 of our Thanksgiving tomorrow with my family. It will be nice to eat a home cooked meal (our first in about a week and a half) and just take a moment to relax without sitting in a pool of boxes.
Dear Fellow Bloggers & Readers: I hope you all have a fabulous weekend! I can't wait to read about your weekend adventures!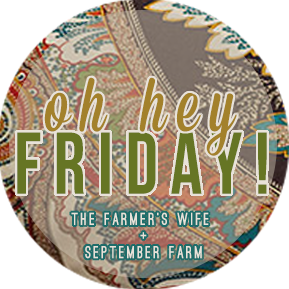 Kick off your Boots, Grab a Cold one, and Stay a While.