Happy Friday Ya'll.
Dear Husband
:
If you could not get hurt at work again and send me pictures of your leg bleeding and swollen, that would be nice. You scared me. Also, I really love you and can't wait to send this weekend with you because these week has been a little hectic. Oh, and Thank you for going along with me last weekend to dress up for that halloween party. Corey and Topanga were a hit!
Dear October:
I promise you will get a proper goodbye, but I still can't believe you're going to be gone after tomorrow. We won't even see through the rest of the weekend together and that is sad. Looks like I will have to go get a Pumpkin Spice to celebrate you.
Dear Morning Tea:
Thank You for always waking me up, I really enjoy you because of the motivational quotes you leave me with. "May this day bring you peace, tranquility, and harmony;" sounds like my type of day!
Dear Storm in Mexico:
Watching on the News what is happening over there with this storm is getting pretty scary. You're also causing really gnarly high tides on our beach here in San Diego by the border. I hope you pass by quickly for everyone and keep everyone safe!
Dear Trunk or Treat:
We are so excited to be spending the afternoon at Church, participating in Trunk or Treat. We can't wait to see everyone dressed up and we are so excited that Speedracer gets to bring the race car!!
Dear November:
We are ready for you!! It's the month we are supposed to start this big move and I can't wait to get these boxes over to the new house! I'm also ready for Thanksgiving. Let's do this, November!
Dear Empty Notebook:
I will get to you. I promise. I am just really picky about writing and I want this journal to be filled with beautiful, breath-taking riddles. I want every word to be raw and real. But I promise I will get to you soon, you won't be empty forever
Dear Fellow Bloggers and Readers:
I Love every single one of you! You've really inspired me lately and this sense of community has really been making my heart warm and fuzzy lately. What a darling community we are apart of. Don't you think?
Dear Anxiety and Depression:
In November, You are going DOWN!! The next 2 months are about THANKS and JOY. So I am going to crush you and not let you ruin all of the beautiful blessings I have in my life. Fair Warning!
LINK UP and ENJOY THE FUN with Karli.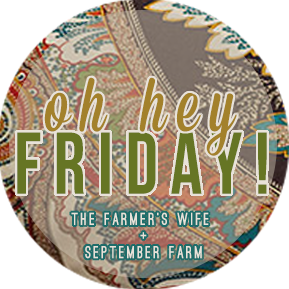 and Remember, you can always,
Kick off your Boots, Grab a Cold one, and Stay a While!