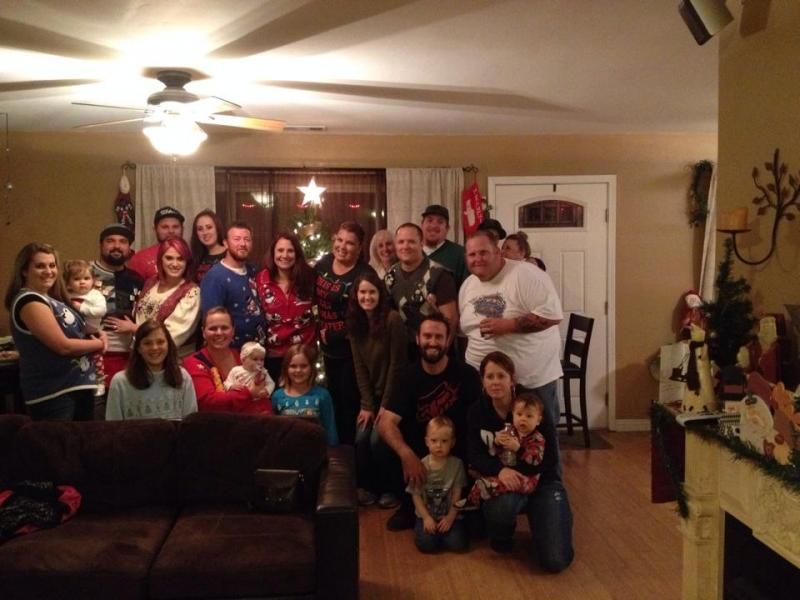 The first week of december was absolutely dreamy and not just because it rained here in good ol' san diego. we picked out our christmas tree which was pretty important because it was our first tree as husband and wife. so it had to be perfect. obviously. and then we found ourselves at an ugly sweater party with a wonderful group of friends where we had laughs, good food, and a white elephant gift exchange. everyone loved our homemade ugly sweaters, mostly because we zip-tied beer holders on to them and partly because they really were ugly. that speedracer of mine got crafty and even cut up two different sweaters to sew into one big sweater for himself. he is a man of many talents I tell you.
we also took our christmas photos which was super fun and we can't wait to see them. I have been glaring at the computer all day every day just waiting to see even a sneak peek. I'm very impatient.
we also found ourselves at my parents house to help decorate their tree because that's a yearly tradition. and after working our tails off we enjoyed some of mamas homemade cooking and some san diego football. but now a new week as arrived and i am excited to see what it brings, which i already know it brings the end of the school semester so this week is already going by swell. my plan for the week is to finish getting our christmas decorations up which is just little knickknacks around the house since our tree and outside decorations are complete thanks to my roof climbing husband. And thats what the first week of december has brought us and boy oh boy do i love it all.